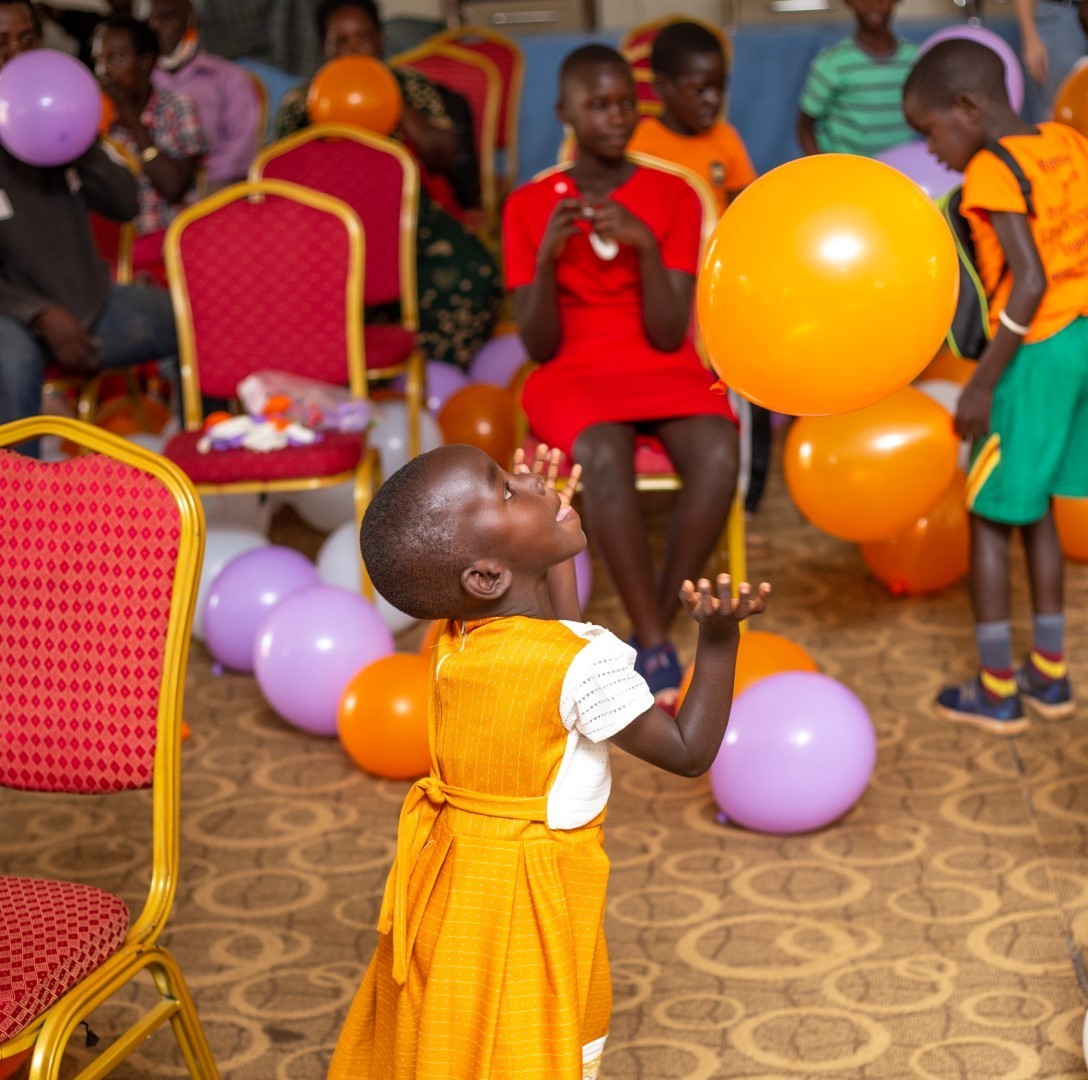 Advent and Christmas greetings from Thomas Bleile and PMCO from Uganda in Africa
An exciting time lies behind Thomas. In November he was in Uganda for a few days to visit our school campus and all the families.
Besides that, there were of course a lot of official business and meetings with the various people in charge. But still the fun was not missing, because a big Christmas party was celebrated with all sponsored children and their families. A delicious feast, which the children usually only get at special PMCO celebrations, music, dancing, painting and many games with our team, made the children's eyes shine. In addition, there were again many colorful balloons, which also pleased the adults. An exuberant mood and joy, as it should be for a happy Christmas, was felt by all participants. At the same time, the principal of the private school evaluated the children's homeschooling material that had been handed in and discussed further school support with the parents, so that at the end of the day all families could be released home satisfied.
When Thomas visited the site of PMCO's school campus, he took a look at the enormous progress of the construction work. The further development of the campus was discussed and planned with the persons responsible for the school construction, so that the governmental approval can be available for the opening of the school. Thomas was also able to make several introductions to officials from the Mityana district to report on our work and to build relationships.
In the short time between state appointments and meetings, between Christmas celebrations and property appraisals, Thomas also had the opportunity to visit a few of our families in person. Their joy was immense when he stood in front of their humble homes and presented them with food and many greetings from Germany and Switzerland.
Help now:
PayPal – Fast and uncomplicated
---
Please klick here:
Please include the following information:
PMCO Uganda + address for donation receipt
Bank transfer
PMCO Uganda e.V.
Deutsche Skatbank
IBAN: DE83830654080004238907
BIC: GENODEF1SLR
VWZ: PMCO + Address for donation receipt