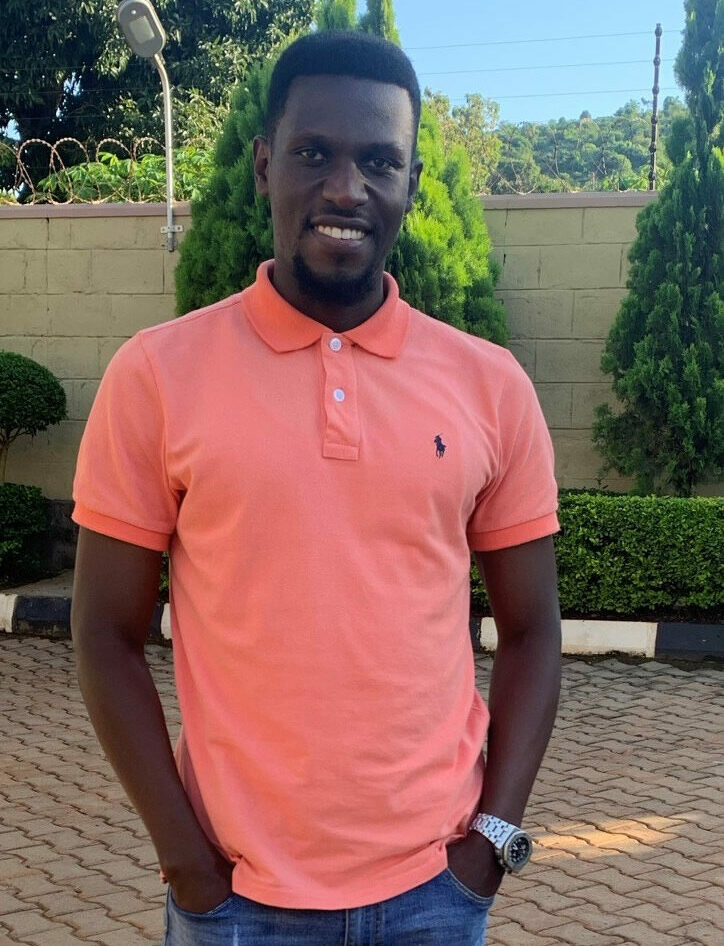 Raymond Aliganyira
My name is Raymond, I am Ugandan, 30 years old and married to my beautiful wife Juli.
In the past I have worked in an international children's aid program. I have visited many countries with my team (including Australia, Canada, Great Britain, the Netherlands) to raise awareness about the appalling situation of children in Uganda. On our trips we were always allowed to take some Ugandan children from the program with us. This gave me the opportunity to develop myself into a father figure for the children and to discover how much children are looking for a father – because many of them were half or orphans. To this day, this topic is very important to me, because I myself lost my parents at a very early age.
Since the beginning of the year, I have had the great privilege of working on PMCO's Operations team, directly coordinating construction projects and supporting the entire program wherever my expertise is needed. Working at PMCO is an incomparable opportunity for my wife, Juli, and me to live a fulfilling life through which we can serve and provide tremendous opportunity to others and the entire Mityana District.
Changing the lives of the children in our program so that they not only receive education, but are loved – so that our children not only learn to read and write, but also grow up to be responsible citizens of Uganda: this is what my heart beats for.