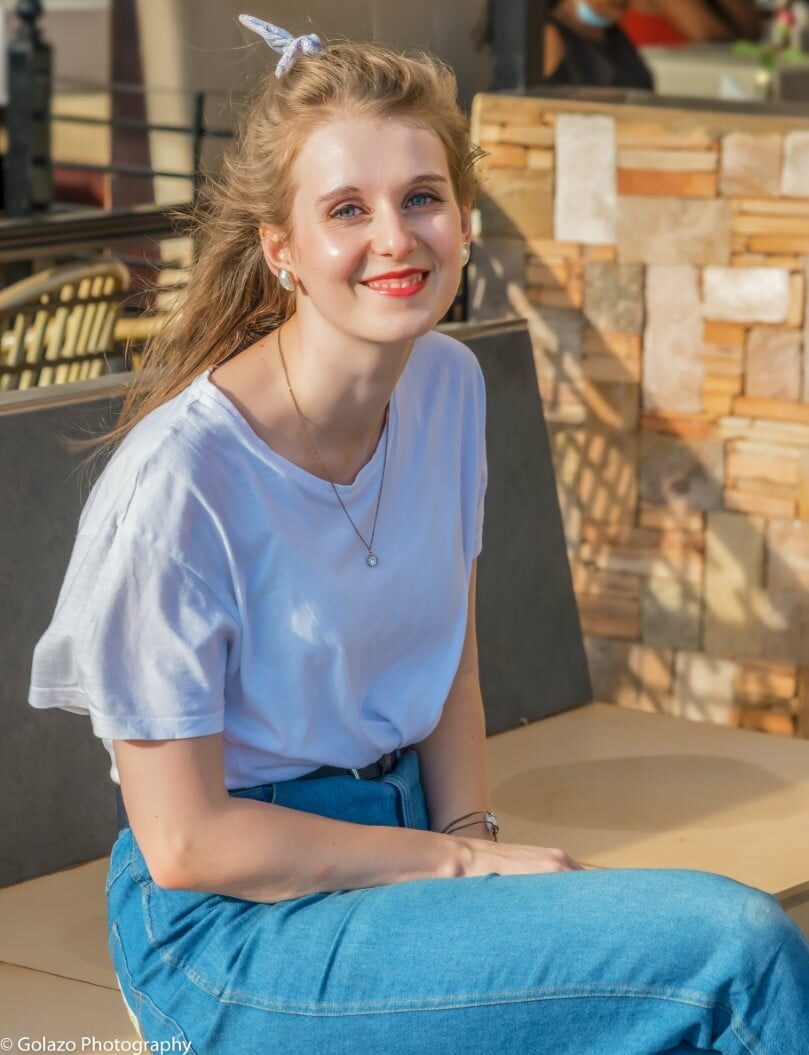 Julia Aliganyira (Demessieur)
I am Juli. I am 26 years old, come from Cologne and am a trained special educator.
The school and study everyday life was always too theoretical and distant from people for me, so I started early to work in the most different institutions with the most different people.
Whether as a teacher, everyday support for people with disabilities, school support, babysitting, nursing staff in residential and nursing homes – it is important to me to be close to people, to listen and to build my work on this basis.
Children fascinate me in particular, because as a teacher I know how much we adults can actually learn from these young people.
Since 2017, I have been drawn again and again to distant countries, so that since then I have already lived in South Africa, India and Uganda and worked for various projects and organizations.
I have been living here in Uganda since the beginning of 2020 and have been part of the PMCO team since August 2020. With my husband Raymond, I am part of the Operation Team and coordinate actions and operations here on the ground.
I am responsible for sponsorship, social media and the exchange between the teams in Uganda, Germany and Switzerland.
What I like most about working here is to see how things change. How children we found neglected and malnourished have become healthy and strong. How the team grows, here and in Germany. How little things have big impacts and how children find their laughter again.
I love that through PMCO we have the opportunity to give a voice to people who otherwise would not be heard, and show people on the other side of the world these very stories and situations to bring attention to them.
I am motivated by hope to be able to speak into hopeless situations and know that the work we are doing here is making a real difference.