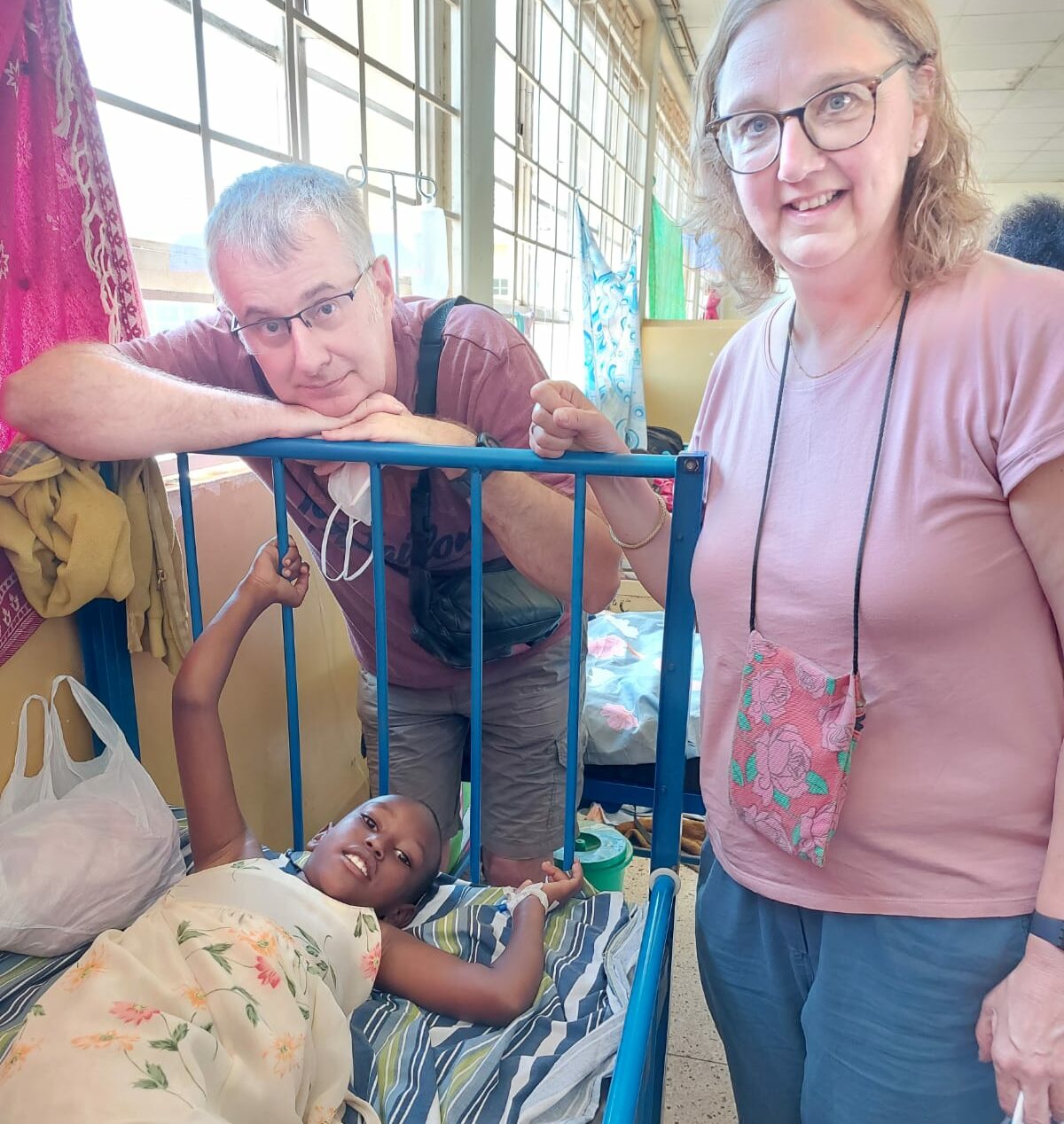 Surprise visit for Natasha
A report from the godparents
›After an impressive three-week trip to Uganda, we had one last one Climax on! Since March 2022 we are Godparents of Natasha. We already had in advance in the Sponsorship Meetings expressed the desire to both our godchild as well as that school-building to visit once.
We were then able to get to know each other on site with the help of Gucci, Paula and Moses from PMCO team first take a picture of the school. It's great what PMCO has already achieved and nice to see the progress live on site to see. We then drove on to visit our godchild. Unfortunately, Natasha wasn't at home because she was lying with me Malaria in the hospital. But we only found out about that shortly beforehand, because there are still school holidays in Uganda. Her mother was with her. So we continued to the hospital. We bought sugar, soap and bread for the family beforehand and also had one or two things from Germany with us. It was very beautiful and emotionalto get to know Natasha and her mother. Surely she will only later her "surprise visit" have realized.
We can only recommend every godparent, at some point their own to visit godchild, if the possibility should exist. We can promise one thing: PMCO will make everything possible in this regard! Whole again thank you very much to Gucci, Paula and our "driver" Moses for the great amount of information and for a great and very long lasting day that we had so quickly do not forget now
And even if there are of course one or the other problem in Uganda: there is one great country with very helpful, proud and friendly people including a wonderful landscape. And PMCO is worth every support!
Kind regards Heike and Volker
Help now:
PayPal – Fast and uncomplicated
---
Transfer
PMCO Uganda registered association
German skate bank
IBAN: DE83830654080004238907
BIC: GENODEF1SLR