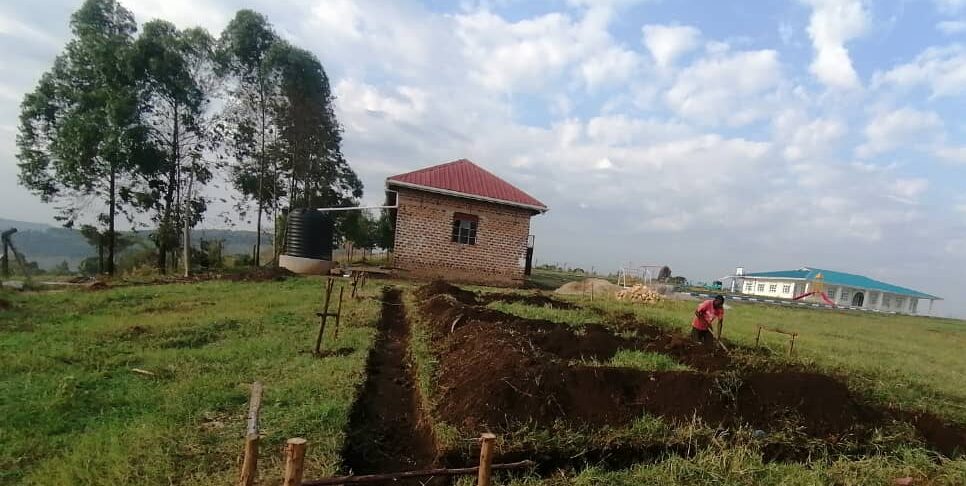 Start kitchen construction
It will be built again!
› It was quiet on our property for a few months – no machine noise and no construction workers. Because the construction of our first school building as well as the work for the streets and sidewalks are long overdue. We still haven't been able to start the school activities because we are still missing two important ones Projects: The kitchen system and the attached dining hall.
After a few months with fundraising events and appeals for donations, the time has now come: we are finally starting the first part of the kitchen construction!
Now the campus, which is filled with laughter from time to time due to various events, is again a construction site. Material is brought up again and you can hear the construction workers filling and pottering.
We are very grateful for this step and the 11.000 euros we were able to collect for the kitchen as of today and can't wait to see a new building on our PMCO campus!
Nevertheless, we are still missing a large amount to complete the kitchen facility and the associated canteen. 32.000Euro we still need a total of both buildings in order to be able to complete the construction completely. Can you already hear the happy and exuberant laughter of the numerous children? Students hear during lunch that don't have to worry about the next meal?
Be one of these enablers and Klinke join our dream!
Help now:
PayPal – Fast and uncomplicated
---
Transfer
PMCO Uganda registered association
German skate bank
IBAN: DE83830654080004238907
BIC: GENODEF1SLR