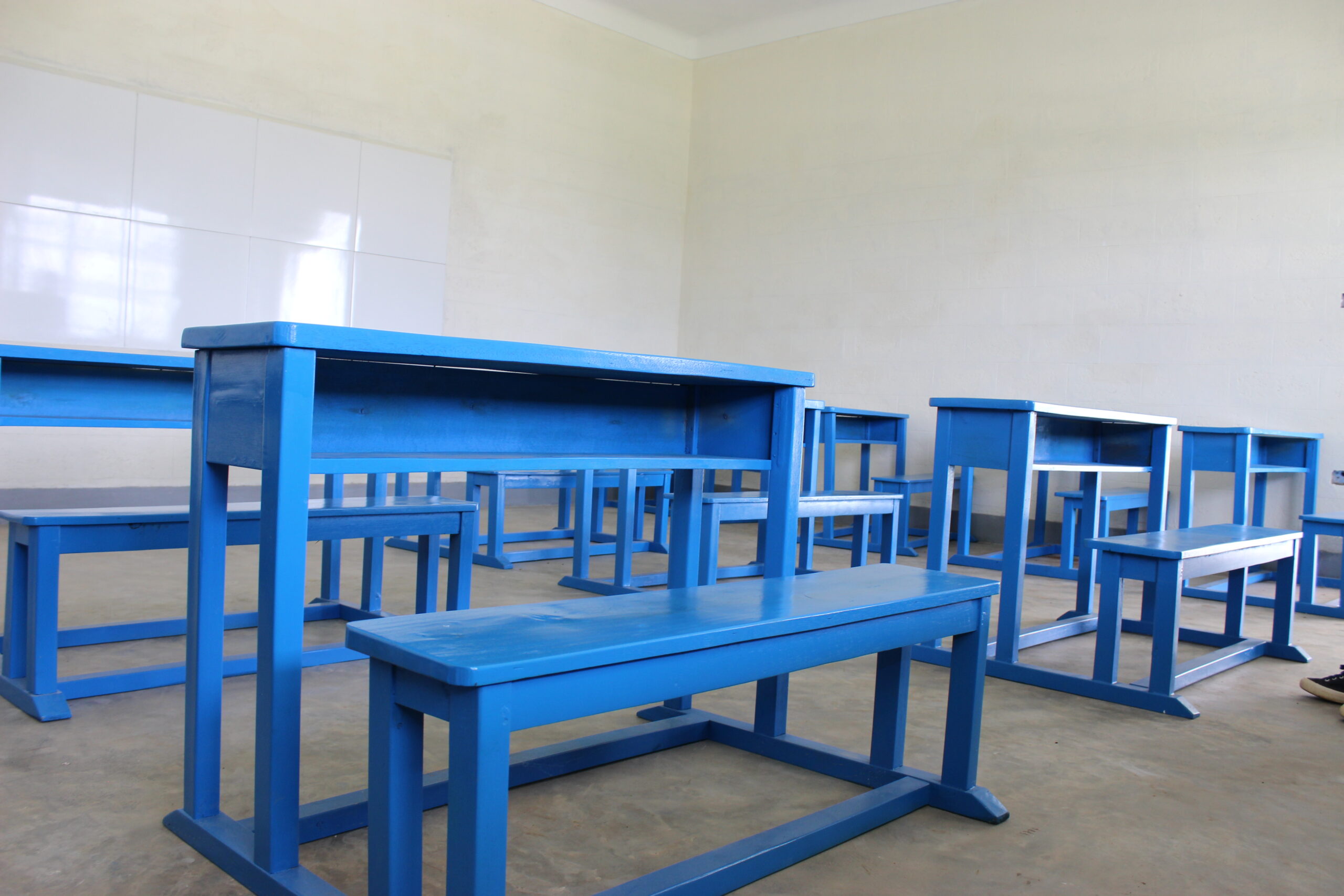 School Starter Set
School starter set for every child
›One has the feeling that the year 2022 has only just begun – but now it is coming to an end. Some of you are already starting the first ones these days Christmas preparations – Bake the first cookies, write greeting cards and think about gifts to give to your loved ones.
This year has taken a lot of energy from us as PMCO to construction of the school despite the challenges caused by the pandemic. Two buildings needed for the final school start are still in the works. And at the same time she takes emergency in Uganda always further to. Prices are rising almost every week, and petrol prices as a whole have even increased fivefold. There are still hardly any jobs and people have no money to buy anything. At the same time is health has become a luxury, the death rate has increased dramatically. We were glad that teachers got the Corona vaccination and the restrictions eased. And now for a few weeks the news of one has been shaking Ebola Outbreak the whole area around our foster families.
Nevertheless, this year a great team formed from local workers in Uganda who all share the same vision for the children of Africa and put their hearts into PMCO. Altogether, thanks to PMCO sponsorships 75 children to a nearby private school, who had previously not been able to do this. These are about 60 families, for whom the coming Christmas will be a merrier one, since our team also regularly visits their homes with groceries and household necessities livelihood sponsorships may bring.
Also on the Select We would like to draw your attention to our children, because every pupil urgently needs a school starter set for the start of school at our school next year. Maybe you are looking for one Christmas for a family member and would like to make a special surprise for children in need with this donation on their behalf.
Donation until Christmas for the enrollment of a godchild
200 EUR for a school starter set
This enables you, among other things, to create handicraft jobs for the purchase of wooden school desks and tables, as well as tailor-made school uniforms. As a result, our students and teachers receive new textbooks, teaching materials and crockery. Necessary inventory for our school campus such as fire extinguishers, rubbish bins, soap and cloakroom are also bought from it. Overall, this money and other donations six classrooms, a secretariat, a staff room and a canteen with a kitchen equipped.
We are incredibly curious which ones Stories will be created by these children in a few years if they have a job, have families and can lead an independent, dignified life. Every child is valuable and with the help of our employees and, above all, the financial support of the sponsors, everyone will make it this way. That's why we say at this point big thanks to you as a valuable godfather and part of the story of many children - hope and future that would not have been possible without you.
The whole team off Germany, Switzerland and Uganda with all our children and their families wishes you a blessed Christmas! Come into the new year healthy and well protected.
Jalia from Mpanga in the Mityana district is really looking forward to her new school. Next year, the 8-year-old will be in P2: "I've been chosen to be here. I want to study and support my grandmother and siblings to have a better future." Jalia's education is an important contribution to fighting poverty for her family and community.
Help now:
PayPal – Fast and uncomplicated
---
Transfer
PMCO Uganda registered association
German skate bank
IBAN: DE83830654080004238907
BIC: GENODEF1SLR