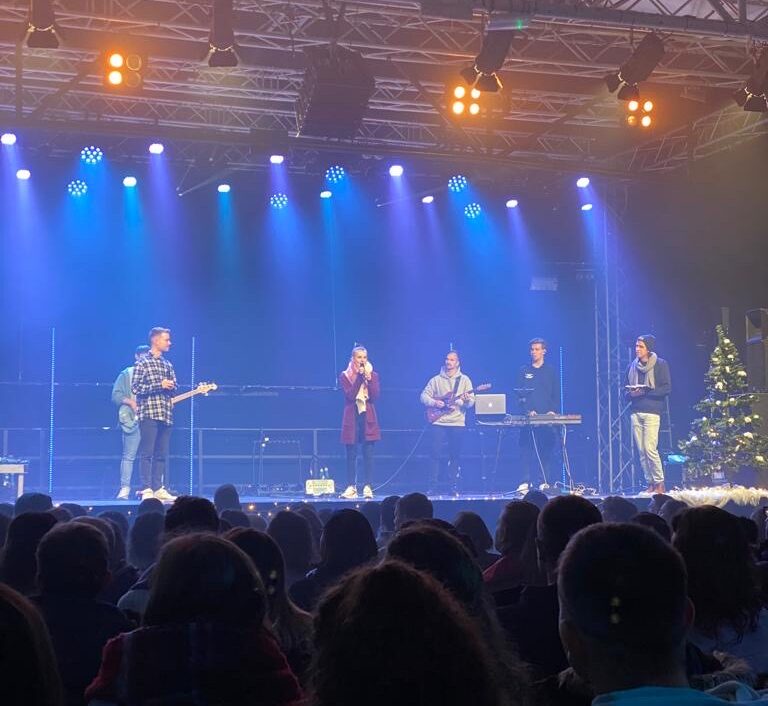 Visit from Uganda in Germany
Juli and Ray on a PMCO Christmas Mission!
›The contrast couldn't be greater: from 30°C in Uganda to -10°C in Germany. The temperature difference of 40 degrees is clearly noticeable for Ray and Juli for almost four weeks visiting Germany were. Luckily that was just the outside temperature, because the two were warm and cordial receive.
After a turbulent and eventful year 2022, the motto for the last month of the year was: "Encounters". Go out, meet people, tell, share, draw attention to what is happening in Mityana. In addition to friends and family, this includes companies and other organizations with which we are striving for a long-term partnership. We had planned this trip and made contacts for the whole year. Exchange via zoom and e-mail as well as personal visits to Uganda have made a significant contribution to increasing awareness of PMCO and thus awareness of the children in Mityana - in Uganda, but above all in Europe.
And so there was one meeting marathon for Juli and Ray – 17 meetings in 10 days in different parts of Germany. Long hours on the motorway, on buses and trains - everything for our kids in Uganda! Was it worth it? And how!!
We never expected that we would make so many valuable contacts in such a short time - ours Expectations were far exceeded and we are moved by so much concern, interest and support. And we can already reveal this much: It won't just stay with one school building, and 2023 will probably be even more turbulent than the year 2022! 😉 The next big milestone is now this one School opening on February 13.02.2023, XNUMX!
We are pleased that you are part of our vision - via social media, in our sponsorship meetings, personally visiting Uganda or at one of our events in Germany - but above all: tells about us, because that is exactly what made our dream of our first, own school come true!
Yours Juli and Ray
Help now:
PayPal – Fast and uncomplicated
---
Transfer
PMCO Uganda registered association
German skate bank
IBAN: DE83830654080004238907
BIC: GENODEF1SLR